WHOOSH !
Derek, Jeff, the Gremmie and Lemmons
The shore, the horizon.
Potent wind and spray.
Twitching orange wings
and their trembling black bodies,
and antennae upwind
on the uncountable grains of sand,
created by ice crushed upon
Onodaga limestone.
Rippling, fluttering, crunching.
Generations, decades, centuries.
A shout becomes a whisper.
Electric fireworks displace my calmness.
Worn is my wax. Burned in my skin.
Olo, hallow, fiberglass.
Of body out of body.
One last ride.
Going home.
Monarchs, surfers and Route 3.
Time, light, sound, water.
Lifting, dropping, crashing.
Reformation of molecules.
A line on the Peace Bridge.
- Magilla Schaus
One of the founding members and the heart and soul of the Wyldewood Surf Club, Maynard Cornelius "Magilla" Schaus.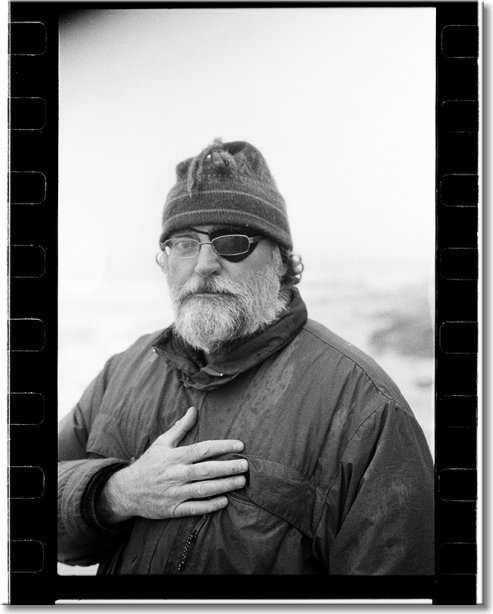 Photo Credit: Mike Killion
November 10, 2009
Age 58
Beloved husband of Christine (nee Lovett) Schaus; dearest step-father of Jonathan and Jessica; beloved son of the late Margaret (nee Taylor) and the late Maynard (Carol) Schaus; dear son-in-law of Margaret and William Lovett; dearest brother of Sally (Brian) Sullivan, Margaret (Jon) Stegner, Kevin (Kim) Schaus, Elizabeth (Anton) Prusich, Molly (Joseph) Rebisz, Steven (Kristen) Schaus, Joseph (Renee) Schaus and the late John Schaus; also survived by loving nieces and nephews.
The family will be present Thursday from 7-9 PM and Friday 2-4 and 7-9 PM at the AMIGONE FUNERAL HOME INC., 1132 Delaware Ave. (near W. Ferry St.) where prayers will be offered Saturday at 10:45 AM and followed by a Mass of Christian Burial from St. Louis Church at 11:30 AM.
If so desired, donations may be made to the Gilda's Club.
SUNDAY PROFILE
Magilla (Maynard Cornelius) Schaus
Surf's up for the Winter
By: Louise Continelli
News Staff Reporter
September 17, 2006
"When practically everyone has evacuated the beach for the warmth of their cathode rays ... I'm out here in the lake with water dripping off of me, turning into ice." Magilla M. C. Schaus, cold-weather Great Lakes surfer
Not everyone mourns the end of summer. For Magilla M. C. Schaus and other Buffalo Great Lake surfers, beach season has just begun. In fact, Schaus isn't deterred even when he says the lake becomes "a snow-globe fantasy" and Crystal Beach becomes an ice crystal beach.
Pictures of Schaus riding the ice floes of Lake Erie, with snow on his moustache, are spotlighted in a new collection of "Surfing's Greatest Misadventures."
Surfers here don't fear the great white bite of winter. "When practically everyone has evacuated the beach for the warmth of their cathode rays, and wildlife has gone into winter dens or headed south, I'm out there in the lake with water dripping off of me, turning to ice," Schaus said. "Cold-weather surfing is the best surfing in the Great Lakes."
He is a Buffalo firefighter and declares, "Water is my prime element, where I'm whole." "It takes determination and drive to suit up when the snow is falling - but there are excellent waves," he said.
Great Lakes surfers are, he adds, "a special breed." "We catch waves on 90-degree days, and on 20-below wind chill days if we can. There are always places to surf in, even the worst Great Lakes storms."
In "Surfing's Greatest Misadventures," Schaus documents "a blizzard I attempted to ride with the most dangerous lightning I've ever observed in my life."
He'll share more of his compelling "misadventures" at 6 p.m. Sept. 29 in Caffe Aroma, 957 Elmwood Ave. Then at 7 p.m. he'll be next door at Talking Leaves, 951 Elmwood Ave.
"I don't stupidly risk my life or ever want others to risk their lives," he points out, stressing "I always surf safe. "My family, my surfing, my job and my friends are the strong fabric that envelopes me always." Schaus' wife, Christine, is a scuba diver who has certified over 100 scuba divers and "goes diving like I go surfing, year-round if possible." They wed a few years ago on Lake Erie at Wyldewood Beach - where else - married by the Rev. Mark Collins, a surfing minister.
"The surfer's life has enriched me; the firefighter's life has challenged me and made me a better person," Schaus says. "Doing the job right and saving other lives and property is living the motto of the Buffalo firefighter. It's about crews, not individuals."
Great Lakes Surfing, Galileo, and Buffalo:
A conversation with Magilla Schaus
By: Chao Li
THE CITY
July 29, 2008
(This post highlights a member of the Great Lakes United coalition who lives in our Buffalo community. Throughout the summer, Nate Drag will talk and visit a great a variety of environmentalists to discuss their lives, their groups and our lakes.) The power of water in Great Lakes is undeniable. Whether it's from the hydropower generated at the Falls or the wreck of the Edmund Fitzgerald, anyone who lives in the Great Lakes Basin knows that the water can definitely move. But what about using those powerful waves for some fun? While my Great Lakes surfing experience has had some mixed results up in Port Colbourne, ON or down along the Lake Erie shore in Western New York, one Buffalo native has clocked more time on the waves than almost anyone else. Magilla Schaus, of the Eastern Surfing Association's Great Lakes District, a member of the Great Lakes United coalition, discussed waves, water, and everything in between last week.
Magilla has been surfing since he first saw a surfer at Wyldwood Beach in Ontario when he was in eighth grade. It was then in the 1960's that Magilla and his friends formed the Wyldwood Surf Club, a group of Eastern Great Lakes Surfers still in existence to this day. Nearly four decades later, he is involved with hosting surfing contests all along the Eastern Coast. His home, however, remains here on the Lake Erie shores. A Buffalo fireman, Magilla's life has forever been changed by the waves he has caught waves in all five lakes (and even the St Lawrence River in Montreal).
How, you might ask, can anyone surf any of the Great Lakes? Magilla and other Great Lakes surfers would tell you to study up on meteorology. Great Lakes waves depend on wind. The stronger the wind, the bigger the waves. Unfortunately, wind (and their associated waves) can change direction and speed in a moments notice. Southwesterly winds will result in good surf on Erie while northeastern winds will help Ontario take off. But don't worry, you won't need to call Don Paul everyday. There a number of websites that have reliable surf forecast and regularly updated buoy readings. (Wyldewood Surf Club website report: including wind and waves conditions)
While waves can be caught year round on the Lakes, the best waves occur when there is the biggest difference in temperature between the water and the air. This temperature difference causes air to move (wind). That means that the hot air and warm water of summer aren't the best. Look for the biggest surf on Lake Erie to happen in the Fall and Spring.
As Magilla and I talked, our conversation jumped from surfing to presidential campaigns to Chinese fireworks, as Magilla has many interests beyond surfing. The average person would say that it's not really possible to surf Lake Erie. While wave records can prove that wrong with facts and figures, Magilla simply responds with a comparison to Galileo. Centuries ago, when Galileo began the idea of the earth not being the center of the universe, people thought he was crazy. Called a heretic and lunatic, Galileo refused to accept that there was only one way to look at things. Through his persistence and creatively, he had learned that the universe could be looked at in a completely different way.
Magilla and I ended our chat like Galileo might have, discussing the realities and limitations of Great Lakes surfing. Lake Erie, believe or not, is not the Hawaiian North Shore. But even as a surfer, is anything wrong with that? Not at all. Surfing in Great Lakes can help create an appreciation for what is in our backyards and establishing a connection to the life energy that comes from water. Yes, the waves on Lake Erie are not always as big as anything on the ocean or as frequent but that does not mean they aren't great waves to surf?
And as the old surfing saying goes, the best surfer in the line up is the one having the most fun.
PERMUTATIONS OF A BOHEMIAN BUBBLE CHASER
Magilla was also an Actor in two motion picture movies. He acted in Tainted in 1987 and again in Shadow Creature in 1995.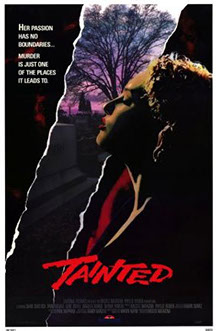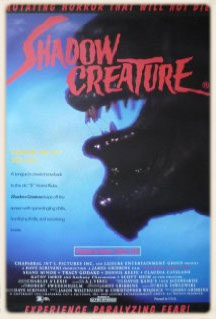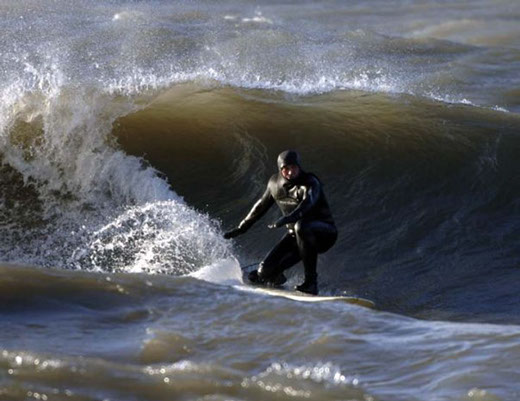 Lake Erie, November 19, 2005
Photo Credit: Mike Groll - New York Times